Are your windows locked? We don't tend to think of air leakage in the summer like we do in the wintertime. When it's cold, we can feel the cold drafts wafting through the house.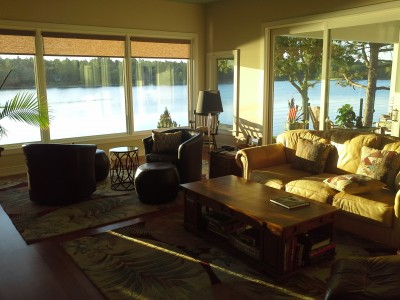 But in the summer, warm drafts are not as easily felt. But the more hot air that seeps into your house, and conversely, the more cool air that seeps out, means that your air conditioner will work that much harder to keep you cool.
      So, check your windows and see if energy (read dollar signs) is sneaking out your windows.
If you would like to read more articles about house and home design, please visit my other website, www.about-home-design.com.
Bill Hirsch