Unique and Beautiful Petoskey Stone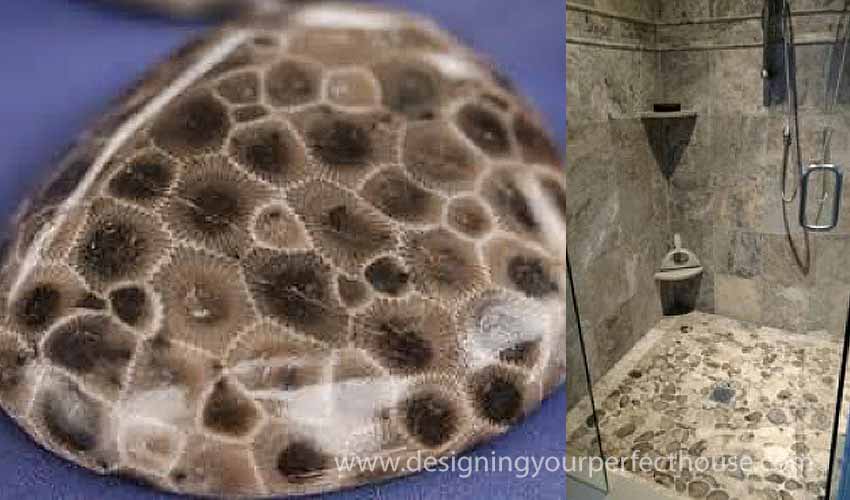 If you are building or remodeling, you probably want to include some details that make your house unique and different from most other houses. People building or remodeling in Michigan sometimes use their state stone to distinguish their houses. I doubt that many states actually have a state stone, but Michigan does. It's the Petoskey Stone, a beautiful and unique geological phenomenon.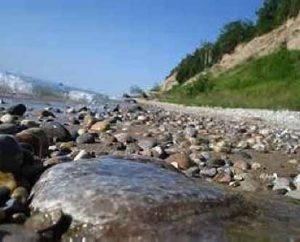 Found mainly in the peninsula area of Michigan, the Petoskey Stone is not actually stone, geologically speaking, but fossilized coral. Long ago, during the Devonian Era when glaciers were moving in the Great Lakes Region, rock beds and coral heads were chipped off and moved around. Over the centuries, and under the pressure of the ice masses, the coral heads became fossilized. Eventually, they became these beautiful coral-embedded stones.
There are many ways this stone can be displayed and utilized in your home. It can become a beautiful fireplace surround or unique backsplash. Accent the cabinets in your kitchen with Petoskey cabinet pulls. Countertops and floors have also been made using the Petoskey stone.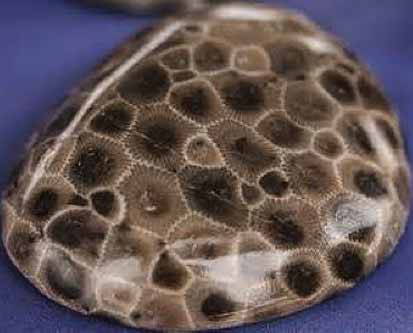 Artisans use the Petoskey stones to create jewelry, carvings, lamps, and furniture as well. Check with your local tile dealer, or your interior designer if you might want to include this natural beauty in your perfect house. There will be no end to the comments you'll hear from your family and friends. Plus you get to enjoy looking at it every single day.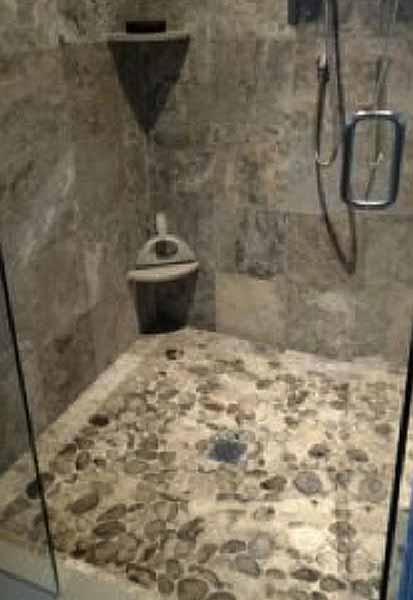 More Bathroom Design Topics