Home Fire Safety Should Be Taken Seriously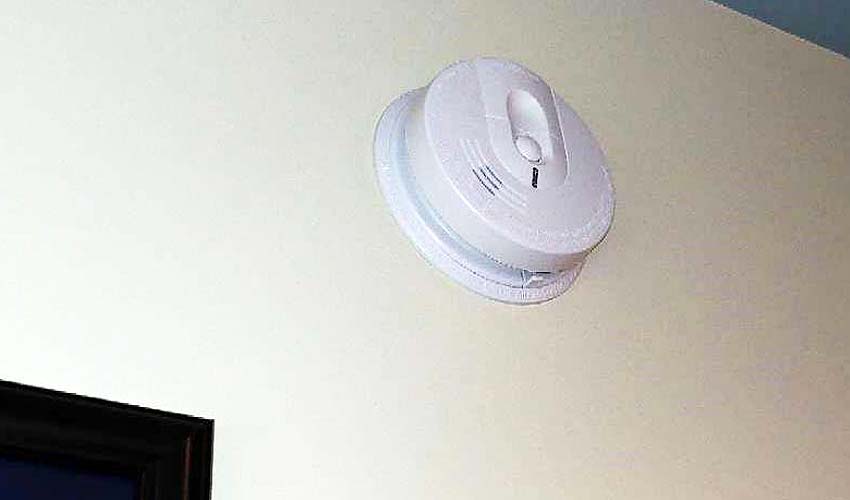 I received a question from a reader asking about a room they were considering renting with not window, only one door, and a wood-burning stove for heat. It made me shudder to think of it. Here is my answer to their email.
"I would be very nervous about living in a room with one exit, especially with a wood-burning stove. I would suggest you speak with someone at the Building Department in your city or county. Building and safety codes can be different in different places. Whatever I might tell you is general and not specific. But having said that, the International Building Code, which has been adopted with minor modifications in most of the country, does require windows in bedrooms. There are specific size requirements, clear opening dimensions, and a maximum height above the floor. Windows like this are for light and air, but more importantly, they are deemed to be a "Means of Egress." They are a means (a way) to exit the room and a way for help to get into the room if the primary entrance is blocked. Without a window like this, the room cannot be legally called a bedroom."
I have seen many situations where property owners have adapted other spaces for use as a bedroom but lack an egress window. Alarmingly, many of these get rented out to unsuspecting tenants. This is my major gripe with Airbnb. These "landlords" do not have to get their homes inspected the way hotel operators do. This gives the Airbnb operator a cost advantage over a normal hotel while leaving the public at risk. If you feel your home is not "up to code," you should take photos of everything and go talk to the building inspector. They are the people who are charged with enforcing the Building Code. Older homes are "grandfathered in" and are not required to meet newer Codes. But if a dwelling is offered for rent, it usually has to be brought up to Code.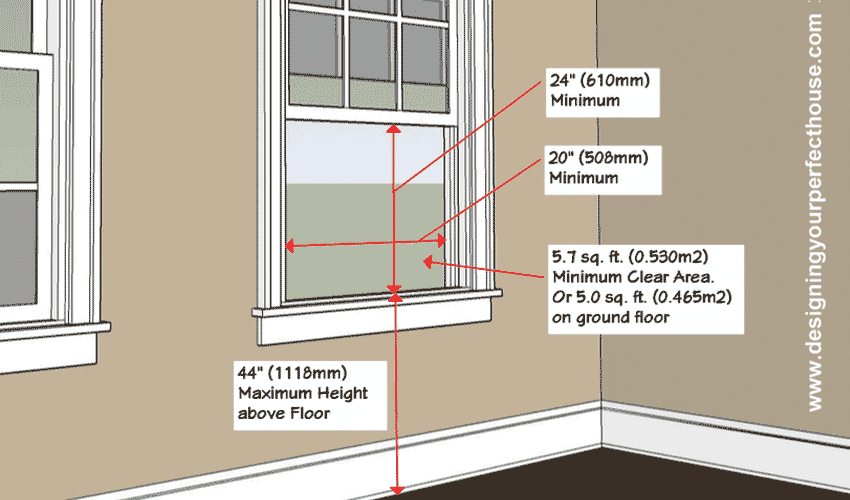 The International Residential Code (IRC) has FOUR requirements for a window to qualify as a Means of Egress:
Sill height cannot be more than 44 inches (1118mm) above the floor.
Minimum clear width of opening cannot be less than 20 in. (508mm).
Minimum clear height of opening cannot be less than 24 in. (610mm).
Minimum net clear opening: 5.7 sf. ( 0.530 m2) Exception: 5.0 sf. 0.465 m2) for ground floor windows.
"Net Clear Opening" means the actual free and clear space that exists when the window is open. It is not the window unit size, or the rough opening size, or the size of the pane of glass. It is the actual opening a person can crawl through if they need to escape.
The window has to be operational from the inside without keys or tools. Bars, grilles and grates may be installed over windows but must be operational without tools or keys and still allow the minimum clear opening.
(Codes may differ depending on the local jurisdiction. Always check with your local Building Officials for all Codes that may apply)
Does your landlord have the proper inspections for a rental property? You should demand it.
Building Codes require smoke detectors in or near every bedroom as well as in several other locations. I cannot recite the particular requirements for every locale. The building department can do that for you. But I can tell you that your local codes probably require "hard wired" smoke detectors and not just battery units that may or may not have good batteries in them.
Take fire safety seriously. Don't just rent a place based on a low cost. It's not worth putting your safety and your family's safety at risk.
More Whole House Design Topics