Window Hardware Select with Care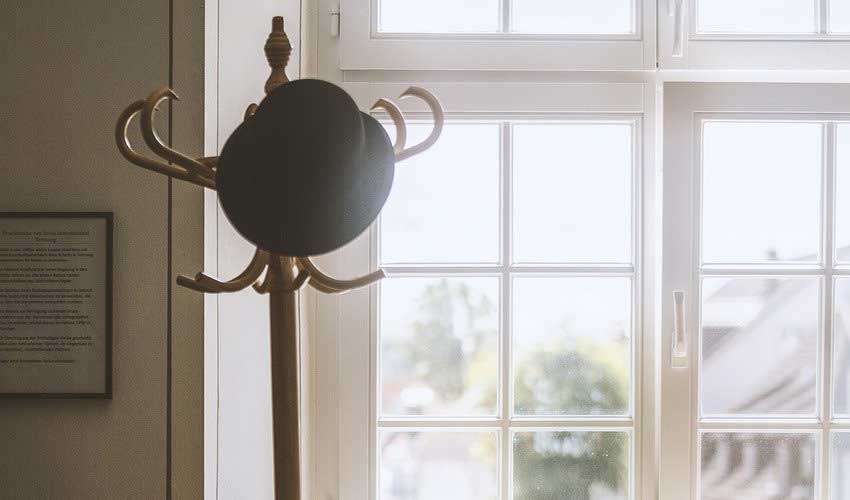 After you decide on what type of windows you want, you will need to select your interior window hardware. Operable windows come with hardware, such as latches, locks, handles, and window cranks. You'll have to choose from several color and finish options and possible from a couple of styles.
Double hung and single hung windows have a locking latch at the top of the bottom sash that locks into the bottom of the upper sash. In case you are unfamiliar with window terminology, the "sash" is the wood, vinyl, or fiberglass frame around the glass. In operable windows it is the part that can move. This is different from the "frame" of the window. The frame is the portion of the window that surrounds the sash and is nailed to the wall. Because the sash can open, there needs to be a locking device to hold it shut and a mechanism that allows it to open.
In addition to the latch, double hung and single hung windows have handles at the lower edge of the lower sash that you hold to open the window. Unless these are simple indentations in the sash that serve as finger-holds, they will be a piece of hardware. Both the latch and the handles are usually made of metal, but sometimes they are made of plastic. Most often, latches and cranks are viewed as items that people wish to hide and not draw attention to. But sometimes, especially if the window is stained wood rather than painted wood, the latches and handles become a part of the overall "look" of the window and are a decorative feature.
Casement windows have a latch on the vertical edge of the frame on the opening side and an operating crank handle at the window sill. These also are most often seen as items that should be subdued and not readily seen. But retro style casements have an elaborate locking arm mechanism in place of the more modern crank and prominent hinges. In retro casement windows, the hardware is clearly a feature of the window.
Awning windows will have a crank handle at the sill, but usually do not have an additional latch. If you see your window hardware as simply being a functional item you choose to hide, white may be your best finish color choice. Alternately, a tan color some manufacturers call "stone" or "champagne" can be a good choice if you feel white looks too sterile or if white clashes with the trim color you plan on using. Standard color options usually include white, tan, and bronze-brown.
But white hardware is not a particularly good choice for windows that are a natural wood finish on the interior. Or if you see your window hardware as a feature of the window, especially if you are using retro-style casement windows, some of the optional colors and finishes might be best for you. These finishes include, but are not limited to, bright brass, antique brass, brushed chrome, and oil rubbed bronze. But keep in mind that these metal finishes usually come with an additional cost.
If you have casement or awning windows, you should be aware that the window cranks can interfere with window blinds or other window treatments. To deal with this problem, optional fold-down crank handles and so-called butterfly handles that you rotate like unscrewing a bottle cap are offered. Using these types of window cranks will allow your blinds to lay flat against the window and not be pushed out on one corner by an unruly crank handle.
Be sure to review your options before finalizing your window order. The kinds of hardware offered can vary from one manufacturer to another. Don't assume they all offer the same things. Check to be sure. And also confirm any additional charges there may be for the window hardware you have your heart set on.