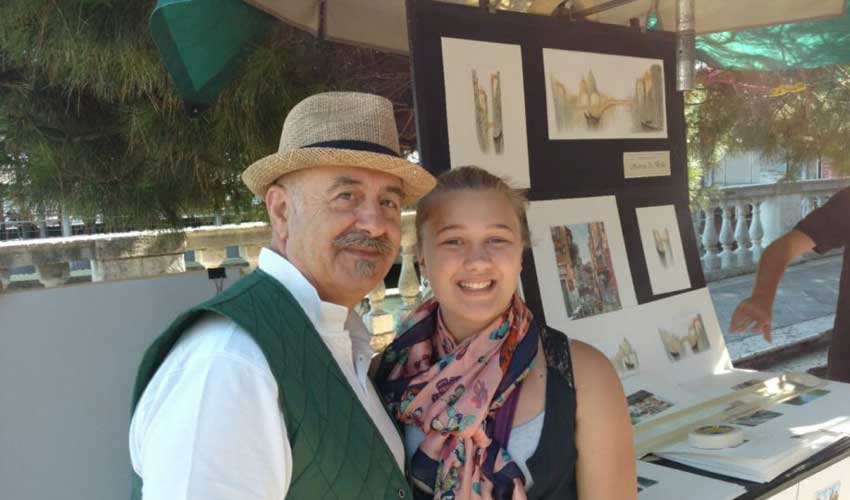 We recently took our granddaughter, Isabella, to Venice, Italy. It was a real treat for all of us. One of the highlights came when we met up with Saverio de Bello, an artist we had met two years earlier when we first visited Venice. Saverio was trained as an architect and studied under the famed Venetian architect Carlo Scarpa. When we first encountered Saverio at his art stand near Piazza San Marco, we were taken by the simple elegance of his expressive watercolors and pastels. His art conveys the watery beauty of this remarkable city. He told us how he had decided to pursue a career in art instead of architecture.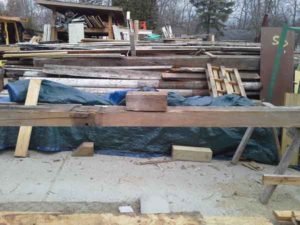 Now back in beautiful Venice with Bella and our daughter, Bella's Aunt Kristi, we again sought out Saverio. Sure enough, he and his son in law, Ludovico, were were at their stand. If you take a Vaporetto, (water bus) or one of the other forms of transportation on the Grand Canal, you will see the Piazza San Marco (St. Mark's Square)
The view below is showing traffic on the Grand Canal. The building in the distance in this view from the Academia Bridge,is the Church of San Giorgio di Maggiore. This cathedral was designed by Andrea Palladio in the 15th century. He was the most influential and inspirational architects from Renaissance times. He used classical elements and principles of Greek and Roman architecture, to created designs that were orderly and beautiful. Architects today still study and emulate his styles.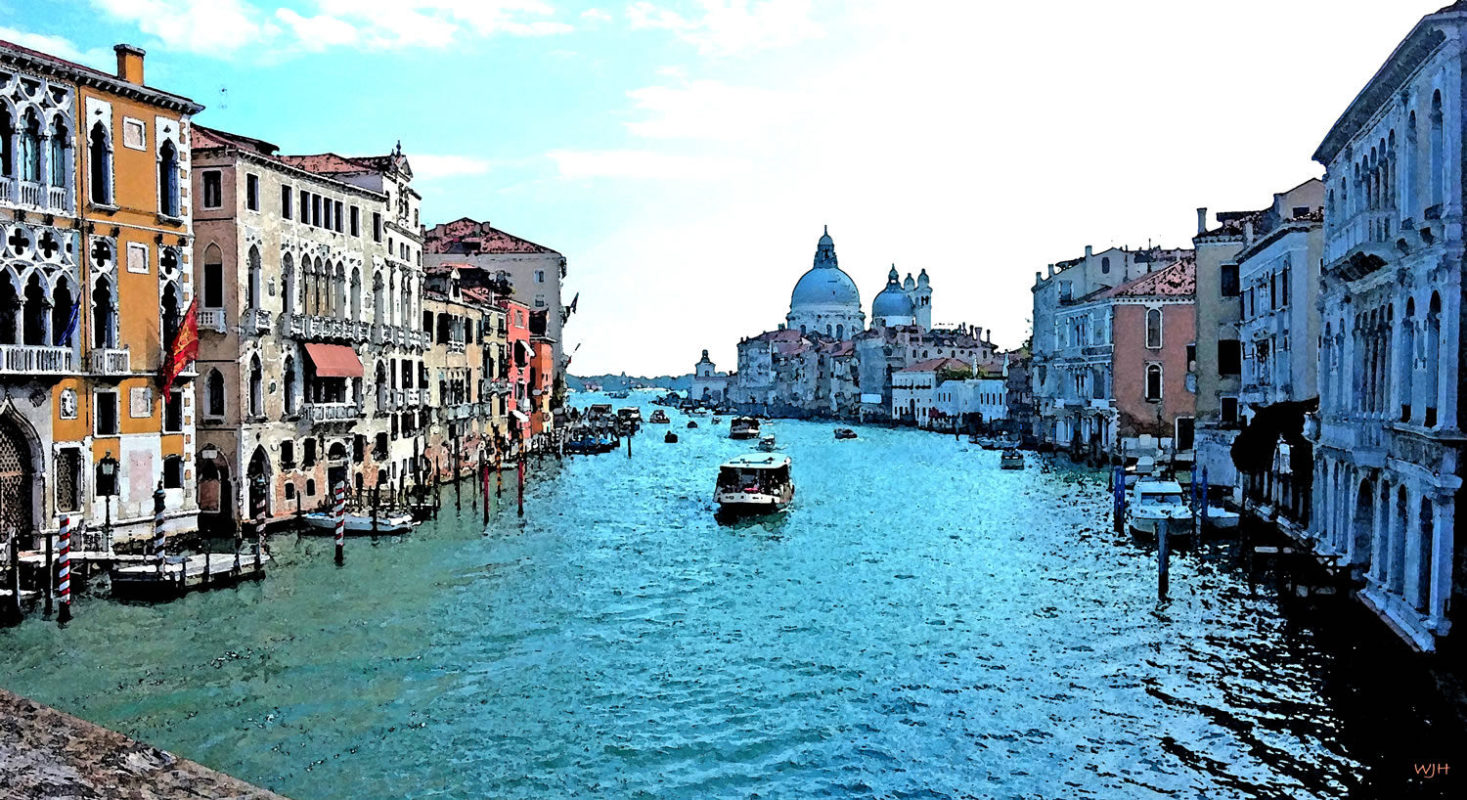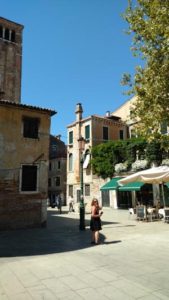 It is no wonder artists abound in this unique and interesting city. Canals wind between rows of colorful buildings. No cars or even bicycles are permitted. Narrow pedestrian streets, known as calle, separate buildings, leading to campi (small town squares) where Venetians meet for dining, conversation, shopping, and even soccer. The anchor element in each campo is a church.We stayed in an apartment in the Santa Croce section of Venice, near Sao Polo. After getting off the vaporetto (the water bus), we made our way through the maze of streets and bridges to arrive at an open campo surrounded by lively shops. Friends sat chatting, tourists snapped photos, and activity was all about. Our apartment was located around an irregular corner from Campo S. Giacomo dell'Orio. For dinner, we would visit the local grocery store, the COOP, in the campo to pick up some fresh bread, cheeses, grapes, wine, and whatever else we needed for our evening meal. That was always topped off with a visit to the gelateria near the campo for a sweet Italian frozen treat. With everything close by, including bakeries and shops, we felt like we sampled a little bit more of Venetian life than we would have had we stayed in a hotel.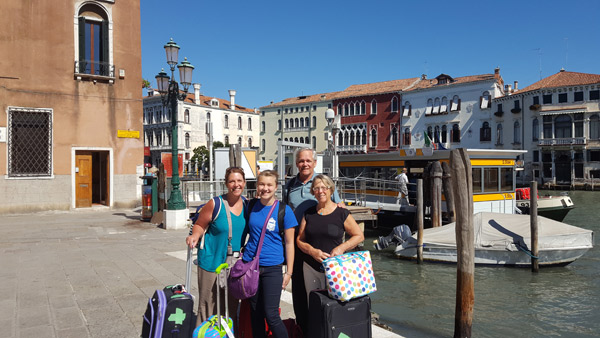 More Study of Architecture Topics