Mezaparks in Riga, Latvia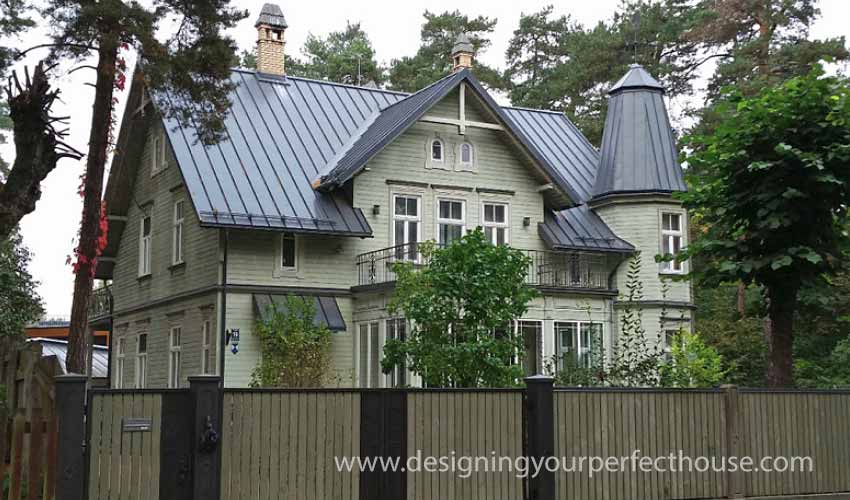 Today, we wandered through an area called Mezaparks in Riga, Latvia, a neighborhood of some new and many century-old homes. The name, Mezaparks, literally means "Forest Park" in Latvian. Originally called "Kaiserwald," it was built in the early 20th century and is one of the world's first garden cities. It is also home to Northern Europe's first zoo.
Now one of the wealthier neighborhoods in Riga, Mezaparks is being rejuvenated. Many of the interesting old wooden houses are being restored. New homes, many much more modern in style, are being built on the empty lots that sat unused during the long, dark days of the Nazi and Soviet occupations.
This lovely Riga neighborhood of traditional wooden homes has had anything but an idyllic past. During the German occupation, a concentration camp was located in Mezaparks where many Jews, Gypsies, and other opponents of the Nazi regime were murdered.
After the Soviets pushed out the Nazis, Mezaparks became a neighborhood of communal living under the supposedly Utopian system of socialism and communism. The houses were taken by the State and became homes for multiple families, usually living without heat or running water with one family crammed into each room. The Soviet propaganda would tell you that the people of the Soviet Union flourished during that time. But the reality is quite different. The evidence of the poverty and distress of the average citizen became well known to the world after the fall of the Soviet Union.
More Study of Architecture Topics