Home Remodeling Turn Your Old Home into Your Dream Home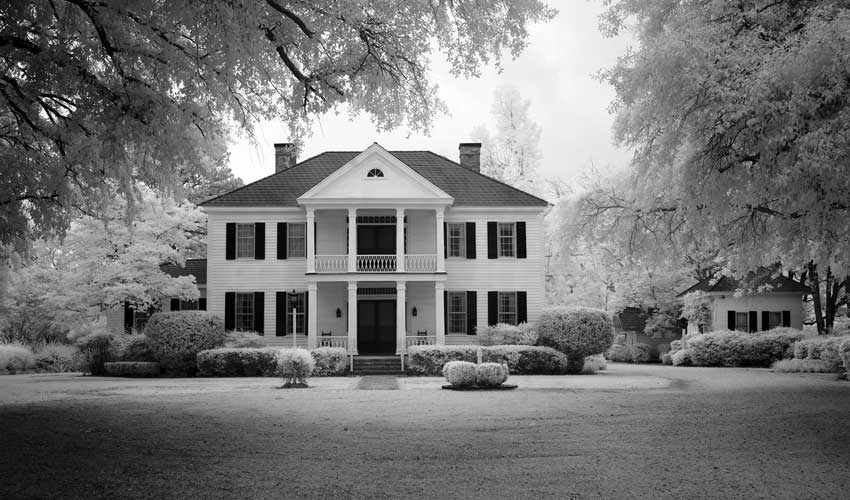 Sometimes, a home remodeling project can make more sense than building a new home. It can be a better investment and it can also be a better lifestyle choice. Instead of selling what you have and building your dream home, why not turn your house into that very dream house. If you've out-grown your current house or it no longer suits your lifestyle needs, clever home remodeling can "reinvent" your house into the house you need.
It costs money to move. You have the cost of the movers, the real estate commissions to sell you present house, and the costs of fixing up your house to get it in shape to sell. If you choose instead to take on a home remodeling project, you can save those costs and that money can go directly into tangible improvements in your current house. The cost of the realtor's commission alone can buy you a brand new kitchen.
Right now, with the values of homes down from what they had been in the recent past, you probably can't sell your house for what you might have hoped for. A home remodeling can save you the trouble and anxiety of selling your house in a down market. You have not lost any value until you actually sell your house. So another financial benefit of remodeling your current house to be the house you want it to be is that you can wait out the market and let the property values return over the next few years.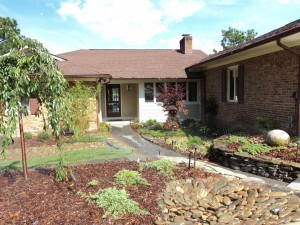 A home remodeling can add useful living space, Attic Remodeling and Basement Remodeling can ad lots of useful square footage at a fraction of the cost of building a new addition. And if you have a wet basement and fear that any basement finishing project will be doomed to mold and water damage, think again. There are effective ways to Fix a Wet Basement and keep it as dry as the rest of your house. There is a cost do correcting the wet basement problem, but it will be worth it if it adds nice, dry useful space to your house.
Beyond the financial benefits of a home remodeling, you can have the benefit of staying in your present location. Moving to a new location can be disruptive. If you like where you live, if you like your community, neighbors, church, clubs, and other conveniences, if you don't want to find new doctors, dentists, hair stylists, and restaurants, staying in your present community can be a very valuable benefit. And you won't have to change your address or learn new phone numbers, either.
Make no mistake, home remodeling comes with its own disruptions. The logistics of living in the house while the work is being done can be challenging. Sometimes it makes sense to move out temporarily and let the dust fly while you're gone. Home Remodeling Costs can be hard to predict and unforeseen expenses can creep up as you begin Removing Walls or start discovering things that need replacement or repair that were hidden at the outset. But much of this cost can be controlled and anticipated. The more you plan out what you want and how to do it, the fewer things will rise up and bite your checkbook.
All good planning begins with a goal. You need to establish what you are trying to achieve and then figure out how to reach that goal. Home remodeling that is simply a collection of individual tasks may be fine, but if your goal is to make your house into something better, if you want things updated for style or convenience, if you want to make your house more energy efficient, or if you want to transform your house into a house you can retire and live in for the rest of your life, you should use solid planning to prioritize the tasks and make sure you get the best benefit from your trouble and expense.
Typical remodeling projects often include Kitchen Remodeling or Bathroom Remodeling. Many houses are in great locations, but time seems to have passed them by. The most often used rooms in your house, and the most expensive rooms in your house, are the kitchen and bathrooms. These are the rooms that "define" the quality level of the house in most buyers' minds. Are the appliances up to date? Are the cabinets of good quality and conveniently arranged? Is the style of the rooms on a par with new homes and the convenience and look you would expect in a new home? A kitchen that looks like the one in the Brady Bunch house looks old and tired. Tastes change and trends come and go. A retro look bathroom can be charming, when properly done. But if that retro look comes with cracked tile and cramped spaces, the charm is lost and we feel only the inconvenience of the old finishes and fixtures.
Other remodeling projects might be done to improve the energy efficiency of a home. Replacement Windows, additional House Insulation, and even the addition of a Sunroom could be measures taken to reduce energy consumption and lower the operating cost of a house. If you are doing any kind of remodeling, at all, give some consideration to tightening up your house and improving its insulation and mechanical systems while you are doing the other work. The fact that some of the walls and floors in your house will be open and accessible while the construction is taking place means that adding insulation or replacing leaky windows might actually cost a bit less than it might cost otherwise.
Don't forget the exterior of your house. Does your house need a facelift? Does it look dated and a bit old? A clever and creative exterior redesign can make an old house look new and add real value to your property. It's sometimes hard to imagine what your house might look like with a new look. But someone like my friend, Evan Visser can help you out. He is an architectural illustrator and designer. He can take a picture of your existing house and produce a color illustration of how it could be transformed.
Please read some of our Bathroom Remodeling Tips, Kitchen Remodeling Tips, and Home Remodeling Tips for lists of things to consider and things to watch out for to make your Home Remodeling a success.
More Home Remodeling Topics