Hirsch Design Featured in Pinestraw Magazine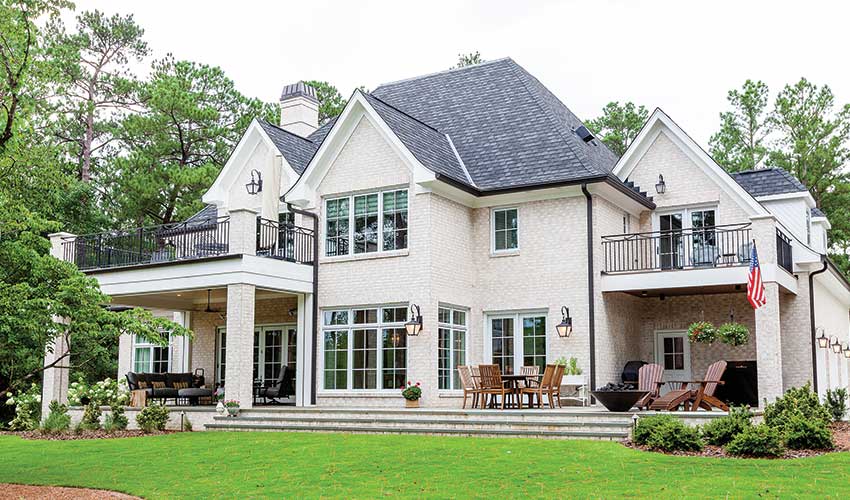 By Deborah Salomon | Photographs by John Koob Gessner
The story of this house starts like many others: Retired executives Linda and Don Branch — well-traveled golfers — fall in love with Moore County, secure a lot in a gated community, build a showplace home, make friends and live happily ever after.
Carefully integrated details set it apart.
Location, location, location: Linda drove through the gates of Forest Creek and said, "I'm done. I feel both elevated and relaxed. Don't try to sell me on anything else."
The architecture: faintly chateau, with pinkish bricks resulting from a white frosting, designed by an architect whose "find" was a fluke.
The foyer: a two-story atrium with balcony, adorned by stained glass panels that diffuse and tint sunlight.
The layout: upstairs, a private two-bedroom apartment for golfing guests.
Adaptations: a master kitchen with two cooking triangles bridged by a 14-foot granite island.
Unique: a high-walled private garden with shower protruding from the front — not back or side — façade…
---
Read the entire article on the Pinestraw Magazine website.
More Whole House Design Topics