A Home Sauna Warms Body and Heart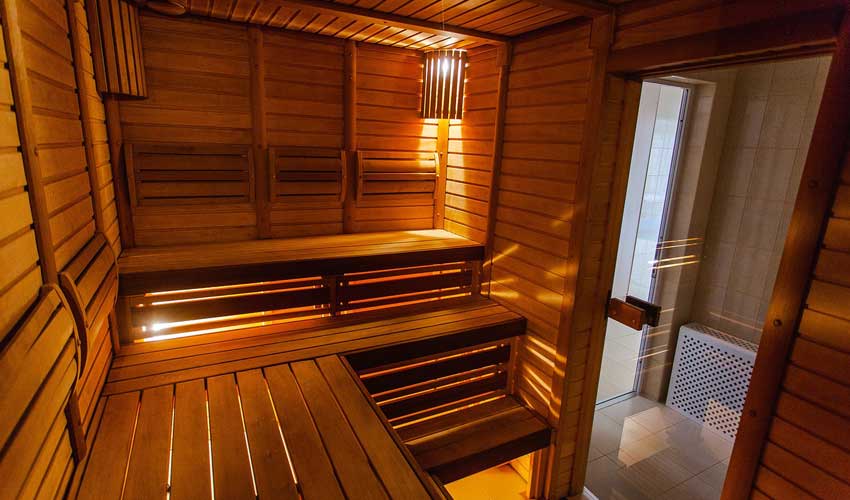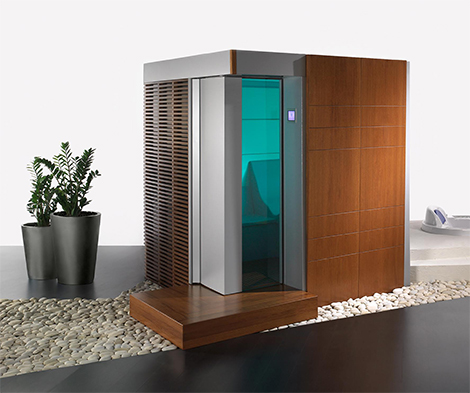 As this cold winter wears on, we all think of ways to warm our chilly bones in a Luxury Bathroom. One great way to do that is to spend some time in a sauna. Not only will you warm your body to the bone. You'll enjoy the emotional and health benefits the dry heat can bring.
I have designed many houses that included a sauna. It can be an important part of a complete home spa experience. The easiest way to build one is to buy one of the prefabricated units, such as those offered by Finlandia Sauna or Cedarbrook Sauna. These are easily assembled and can sit in the corner of an existing room. They are great to have in your exercise room or as part of a nice luxury bathroom.
If you want one that is more "built in," you can still gain the benefits of a prefabricated unit by purchasing a pre-cut unit. Both of these options take the guess work out of the equation. The manufacturers recommend the sizes, depending on the number of people you want to accommodate. And the heater, stones, and light are included, too. Assembly is easy.
If you want your sauna to be more customized than the styles the kits will give you, building one from scratch is pretty simple. Just use the right wood, insulate it properly and then buy the heating unit that matches the size of your sauna. A good finish carpenter can do the job.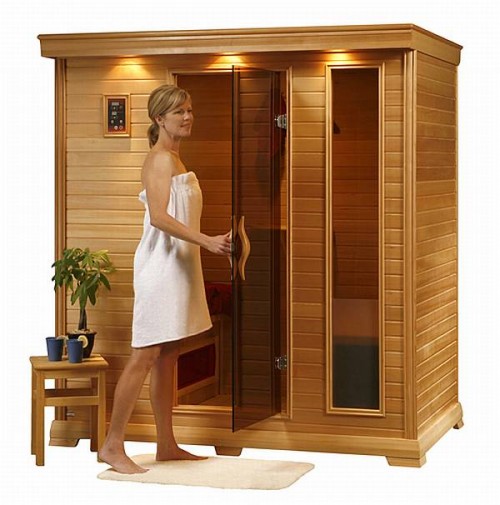 You usually think of saunas as being a closed box. But I once designed one with a window. The homeowner wanted to be able to look out at his terrific view. We made the window fairly small to control the heat, but positioned it so when he sat in the sauna the window was in the perfect position to capture the full view.
Home saunas are reasonably priced luxuries. Go ahead and pamper yourself. A Luxury Bathroom is right around the corner.
More Bathroom Design Topics