I Hate Embossed Wood Grain on Interior Doors!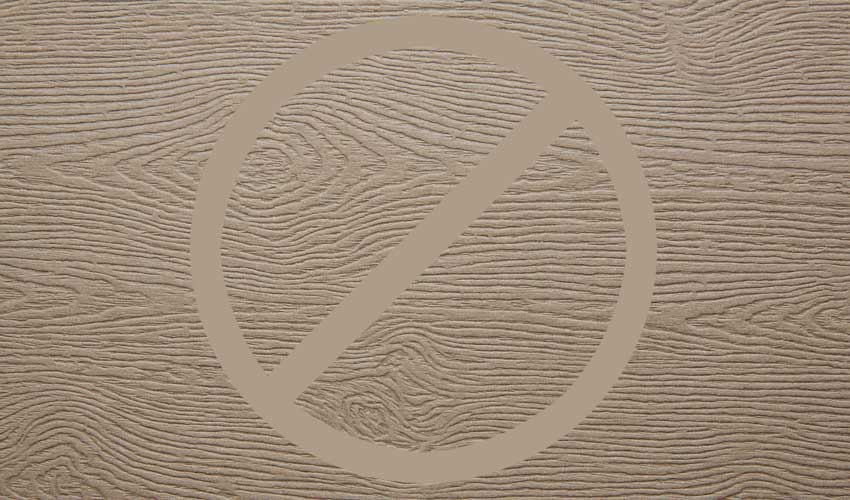 Why do manufacturers of synthetic wood interior doors insist on stamping a wood grain into their products? Doors made from pressed board are the worst culprit. The door panels in traditional wood interior doors are planed and sanded as smooth as possible. If you bought a solid wood door and found it to have a raised and prominent grain, you would send it back as being inferior and unacceptable. Pressed board doors are certainly less costly than solid wood doors and have the advantage of not swelling and shrinking as much as wood doors. The panels do not "pull back" from the stiles and rails so the paint does not crack away at that point. But the raised wood grain can make them look cheap.
I do know why manufacturers of pressed wood and synthetic wood doors favor the embossed wood grain.
It is hard to manufacture pressed wood or any other synthetic product that is perfectly smooth. Minor imperfections are hard to prevent. The embossing disquises the manufacturing irregularities and that helps hold down costs. But doors made of "barn board" quality wood is not what you would expect to see in a well built house. It might be okay for exterior siding, but not for a home's interior.
Thankfully, more and more manufacturers are offering smooth faced pressed board doors and at reasonable costs. Do yourself a favor and make sure you specify a smooth finish on your interior doors. Your home's appearance and value will be enhanced by doing so.