"Green" Mansions – Part One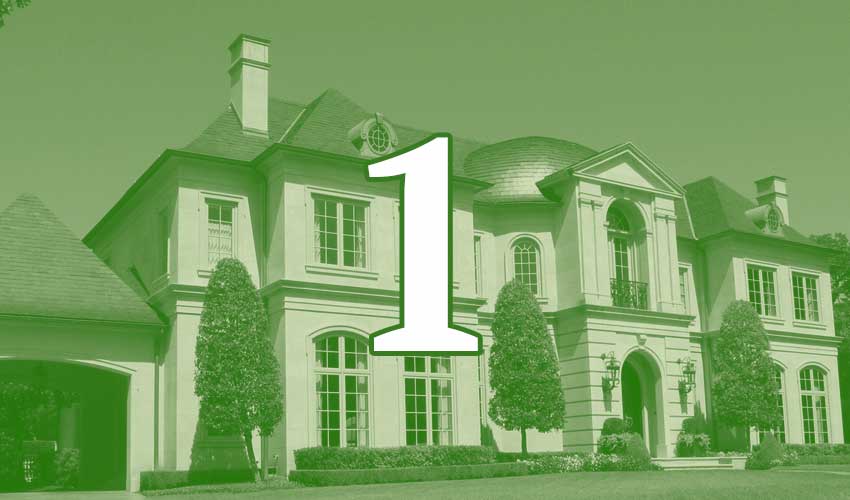 You don't have to compromise aesthetics to build an environmentally responsible house.
Recently, substantial increases in energy costs and a renewed awareness of our environmental responsibility have been quickly changing the way we think about our way of living and the methods and materials we use for construction. More and more, people are interested in building "green."
A "green" house, by the current definition, is a house that is both energy-efficient, and constructed with "environmentally-friendly" or sustainable materials. Our first impression of what a "green" house should look like might be something ultra-contemporary, industrial looking, or covered with solar panels and ugly materials. This does not have to be the case. It is completely possible to design and build an environmentally responsible, energy efficient house without giving up anything regarding aesthetics. Your "green" house can match your vision of your "dream" house. One example I can point to is an 8,000-square-foot, French country style house in North Carolina I designed that costs only about $100 per month to heat and cool. There was never a thought of compromising the aesthetic, but there was a lot of planning for efficiency that happened right from the beginning. Your Perfect House can do the same thing.
Building "green" is both a matter of having a design strategy and selecting materials properly. An appropriate, integrated design is essential to creating an energy-efficient house. It is not merely a matter of slapping some solar panels onto a poorly sited, badly designed building. You need to plan the house as an entire system right from the beginning. Passive energy efficiency is created by properly positioning the building on the land. Mechanical energy efficiency requires adequate air duct sizes and proper equipment location. Both of these considerations are hard to address at some later date.
The energy consumption of a house can be greatly reduced by properly positioning the house on its site. The direction the windows face, the lengths and positions of roof overhangs, and the way the building sits on the land relative to the sun and the weather are the key factors in making a building intrinsically energy-efficient. This is the heart of passive solar design, and it is the single most important planning consideration for building "green."
More Green Building Topics