The Residential Building Code Helps You Build a Safe and Solid House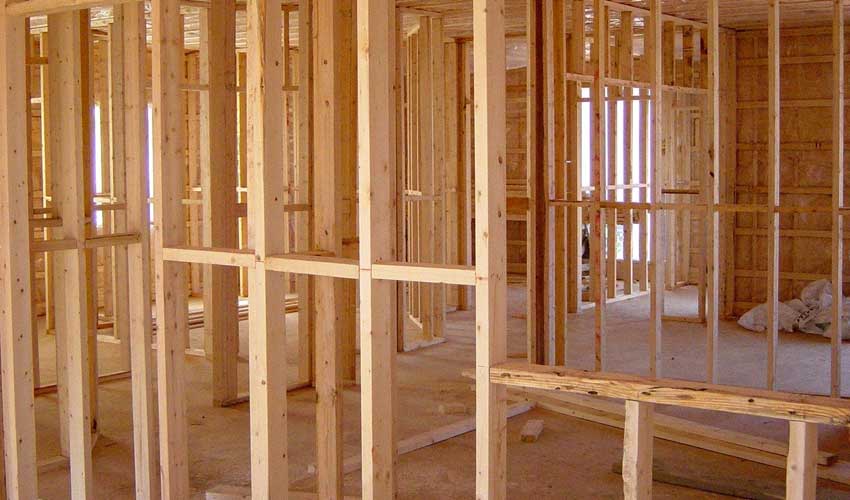 A Residential Building Code is an Ordinance. It is a law. Most states, cities, and other jurisdictions adopt a building code that consists of a set of rules and regulations that address the design and construction of a house, addition, or other one or two-family dwellings.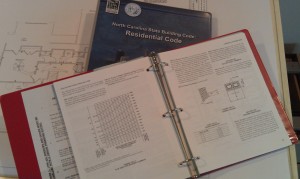 Sometimes I'm asked, "Do I have to comply with the building code?" The answer is a definite, "Yes." Do not try to avoid compliance. Not only is the building code the law, complying with it will ensure that your house is safe. If there was an accident in your house and someone gets injured or you have a house fire and it was learned that the accident was the result of a building code violation, you would be liable and your homeowners insurance would not cover the injury or loses.
It's also hard to avoid complying with the building code. When you get your building permit, it triggers a series of inspections that must be performed at critical points in the construction. Foundations, framing, plumbing, wiring, insulation, and many more items must be inspected by the inspector for the jurisdiction before they can be covered up with subsequent construction.
Another question I sometimes hear, especially regarding additions and remodeling, is whether a building permit is necessary. The answer is also an unequivocal, "Yes." People think that by getting a building permit they are alerting the tax assessor to come and reappraise their property and raise their taxes. While this may be what happens, the benefit of having the construction properly designed, built, and inspected, and the safety and security from liability that comes with it, far outweigh the tax savings. Besides, it's simply against the law to build without a permit.
Building codes have one purpose. They protect the public safety and welfare. There are still places in the world that have no building code. Unfortunately, these places tend to be the poor and underdeveloped countries and rural locations. When natural disasters occur, such as earthquakes, we see the mass destruction of buildings and loss of life. Many of the houses were built in ways that would not be permitted under most residential building codes. They are not strong enough to withstand high winds, or they lack fireproofing, or they crumble in even a mild earthquake. These buildings are not energy efficient, environmentally safe, or handicapped accessible either.
Other issues that go unseen are the day to day hazards in these sub-standard buildings. People are forced to live in rooms with very low ceilings, or in over-crowded conditions. The buildings lack proper exits, making it impossible for the occupants to flee a fire. The houses are unhealthy, not properly ventilated, or have sanitation problems. Building codes save lives and guarantee safe and healthy environments.
Your new house or remodeling project must meet the residential building code in your jurisdiction not just to be legal and complying, but to be safe and healthy. Please never consider the requirements of the residential building code to be onerous, silly requirements. Each provision serves a purpose or addresses a problem that occurred in the past.
A residential building code consists of a set of minimum standards for:
• Minimum room areas
• Light, ventilation, and heating requirements
• Minimum ceiling heights
• Stairway, railings, and ramp designs
• Sanitation, toilet, bath and shower requirements
• Window and glazing safety and energy efficiency requirements
• Fire safety and smoke alarms
• Means of egress (the emergency escape route)
• Insulation minimums for energy efficiency
• Moisture and vapor control requirements
• Termite and decay protection
• Handicapped accessibility
• Soils strength requirements
• Structural requirements for foundations and framing
• Requirements for building materials, such as concrete, wood, steel, brick, shingles, etc.
• Fireplace design safety requirements
• Design standards for high wind, flooding, and earthquake
• Noise transmission standards
• Swimming pool design and safety
• Heating, ventilating, and air conditioning equipment standards
• Electrical wiring and electrical device requirements
Different locales have adopted different residential building codes. They don't write them. There are organizations, such as the International Code Council, Inc. that spend their careers analyzing, writing, and updating model building codes. Each jurisdiction reviews these model codes and adopts one of them with some modifications for local conditions. Over recent years, there has been a movement toward adoption of one, universal residential building code. The International Residential Code is becoming the standard. But the dream of a unified international residential building code is not yet a reality.
Before you even begin to design your house or addition, check with your local building department and find out what building code they use and which edition is in force. You can either purchase a copy of the code or, if it's available, view it on-line. It is particularly important to be sure you review the local, county, and state pages that amend the standard residential building code in your area. There could be some critical provisions that only apply to where you are building.
If you want to be sure your home building project complies with the residential building code, Hire an Architect. Architects must pass a rigorous exam to ensure they are knowledgeable and understand how to design a house safely, beautifully, and in compliance with the building code.
More Building Materials Topics