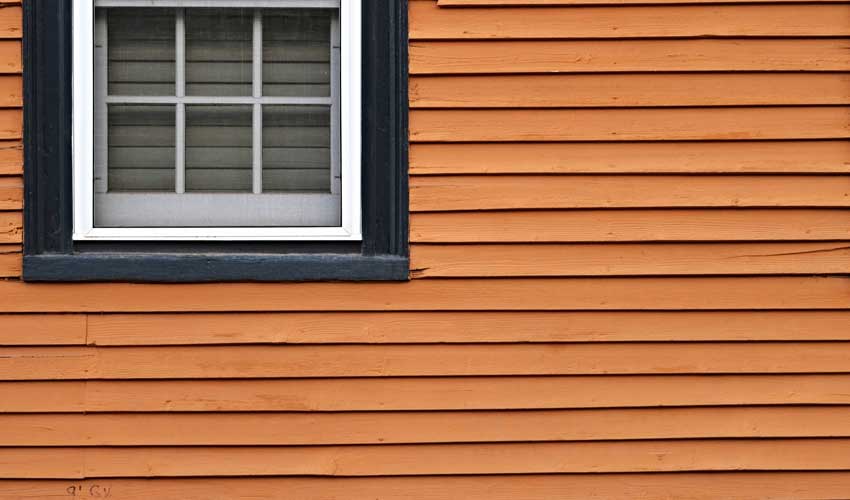 I had a question from a client today about how to treat cedar shingle siding. Should they paint it, use a semi-transparent stain, or just what? Or, can the keep the natural cedar look of fresh milled cedar?
In terms of maintenance, paint is one of the worst treatments for any kind of wood siding. That's because it will soon need to be repainted. Paint is a maintenance item, without doubt. Because paint forms an air-tight film over the wood, moisture that enters the wood from behind or through the edges tends to migrate out through all of the surfaces, including the surface with your finished paint on it. This "pushing" out of the moisture is what causes paint to blister and peel.
Semi-transparent or semi-solid stain colors the wood to some degree and adds a penetrating oil that preserves the wood, but only for a few years. The more light that can get to the wood, the shorter the life span of the stain. The oil dries and vanishes. The semi-solid stain last a bit longer than the semi-tranparent stains, but both require regular refinishing.
I recommend using solid, or opaque stain. It looks like paint, but it does not form that vapor-proof film, so it will not blister and peel. It is as close to a maintenance-free finish for exterior wood as you can get. It comes in every color you can imagine and it will look good for many years.
Often, people fall in love with the look of fresh cedar siding and want to keep that look for their house. Unfortunately, this is nearly impossible. The oil in the clear finishes last for only a year or two. Sunlight and mildew quickly attack the cedar, fading it or turning it black.
More Building Materials Topics