Design-Build One Stop Shopping for House Design and Construction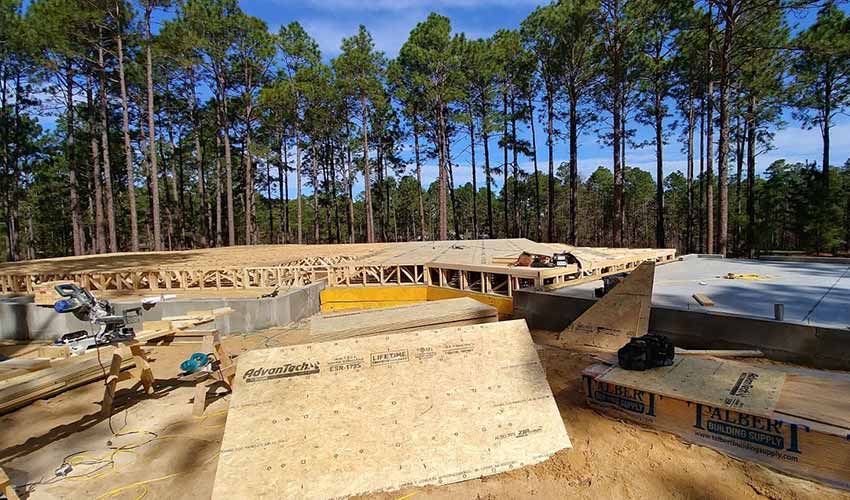 You've probably heard about something called design-build. Wouldn't that be a good way for me to save money?
The answer is "yes and no." It all depends on the particular company you work with. This building method is essentially one-stop shopping for a house or addition. The concept is undeniably appealing and can be effective and simpler. The most attractive aspect is that you make only one agreement — with the builder. You don't need a separate architect, an interior designer, a landscape designer, or anybody else. In the most basic version of this, which I'll call pseudo design-build, you go to a builder and select from his house plans that are "ready to go." Some people find this arrangement to be great because they don't have to spend the time it takes to create a custom home design, get those plans approved, get a builder on board, and so on. The builder says, "I've got all that covered. Architects are expensive, and they make your house cost more, too. My wife will help you with the colors, and Joe, my landscaper, can sketch something up for the plantings. Let's keep it simple and easy." What you certainly don't get is a true custom home design. He simply picks a plan from his stock house plans. You have the opportunity to make selections of finishes and possibly a few nominal changes, but little else can be customized.
In truth, this kind of pseudo design-build offers only the illusion of control. If you don't have someone directing the builder, then the builder, not you, is the person who is really in charge of creating your house. Will the builder get you exactly what you want? Can you count on that happening? These are legitimate worries. There are no guarantees. What if you want to do something the builder has never done before? What if you want to do something that's going to take the builder a little more time or cost him a little more money or that he doesn't feel like figuring out how to do? Realistically, what do you think the odds are of getting a builder to pull away from the tried-and-true approach that he has used so many times in the past? It may be tried-and-true, and it may get great results, but those great results are from the builder's point of view, not necessarily from yours.
If your builder uses stock house plans for your house, they will succeed only if you don't require modifications, added detail, and specialty work. Even if you like the plans, you will find yourself adapting to the house instead of customizing the design to meet your needs. If it happens that the house the builder has in mind for you—and for many of his other design-build clients—matches up perfectly with the house you envisioned, then you're in luck. But if you want something that in any way deviates from this stock plan, chances are you won't be completely happy.
If the house of your dreams does not match up neatly with what the builder has to offer, this kind of design-build arrangement is probably not for you. It may well work for other people, in the same way that a suit right off the rack will pretty much fit a lot of people, although it may not fit anyone precisely.
There is another type of design-build that can provide you with a truly custom home design plus the convenience of a single contract. There are many good, professional design-build companies that have an architect as one of the partners, have architects on staff, or have a long-term arrangement with an independent architect. Many good architects who love to design houses have taken their businesses this direction in order to find more projects and have more control over the ultimate outcome without compromising their professional integrity.
These design-build companies usually offer a two-part contract. Part one is the design services, similar to the design services offered by an independent architect. You work with him in the traditional manner and develop a custom design for your house. Cost estimates for the construction are provided along the way with a final quote coming at the completion of the design and construction drawings. If you terminate the contract along the way, you are obligated for the cost of the design services.
Part two is a contract for the actual construction of the house. Once this phase is started, everything proceeds in a similar fashion to a traditional construction contract except that the architect is working for the builder and is not independently hired by you.
In many cases, this type of arrangement can give you the true custom home design you want and give you much of the design control that comes from having an architect work for you. Like many things in life, this arrangement is only as good as the people behind it. Check out the architect's references and talk to past clients. Remember, in this type of arrangement, you are depending on the architect to be your advocate even though he is allied with the builder. If he is a member of the American Institute of Architects, he has adopted a code of ethics that can give you some comfort. Ask about his state registration to be sure he is really an architect or a registered house designer and not merely "implying" or allowing you to presume that he is. Because design-build lacks the checks and balances that exist in a traditional owner-architect-builder relationship, a design-build arrangement requires a measure of trust.
More Building Costs Topics