Casement Window: Our Word of the Week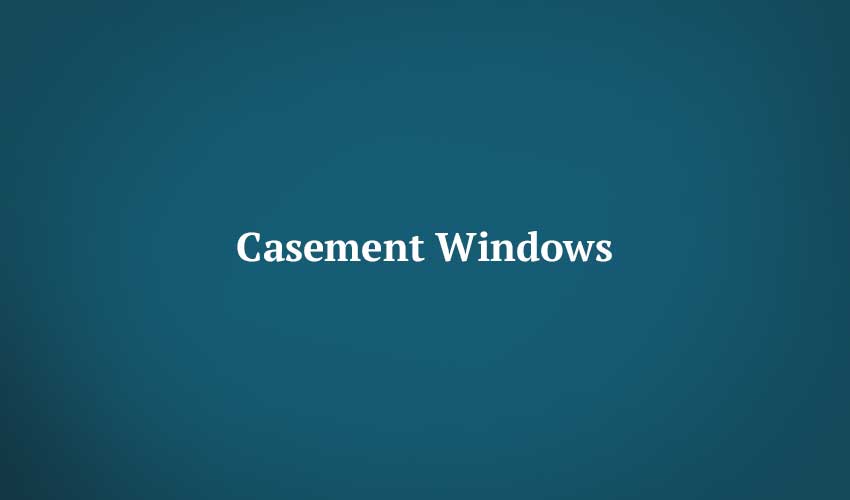 Casement Window– A casement window is one of the two most common types of operable windows you'll find. The other being double-hung windows. A casement window is one where the operable window sash swings out to open like a door would. Usually the window is hinged to the side of the opening into which the it is fitted or has a sliding type of hardware the lets the window sash move toward the center as it opens. Some casement windows are operated with a hand crank – turn the crank, window swings open. Other styles of casement window are opened by a turn of a latch and a gentle push. Either way, casement windows always swing open like a door. They're never lifted open like a double hung window. That's next week's word.
There are several advantages with casement windows. They are structurally the strongest windows of all. the sash has to be very rigid to stay square while operating. They are also the more weather-tight. once a casement is cranked closed, it is further tightened closed by engaging a lever latch. This latch pulls the sash in a bit more and compresses the weather-stripping all around. A double hung window cannot do this because it needs to maintain a bit of looseness to make it easy to operate.
Read lots more about all window types here in my longer articles that tell you everything you ever wanted to know about windows. It will help you make the best choices of windows for your house.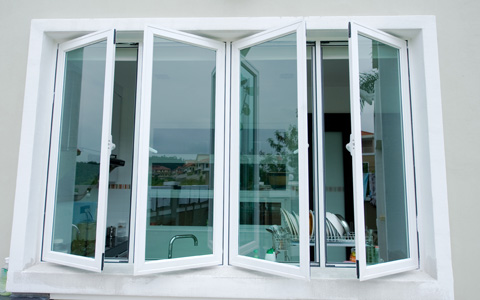 More Language of Architecture Topics