Shutter Dogs : Our Word of the Week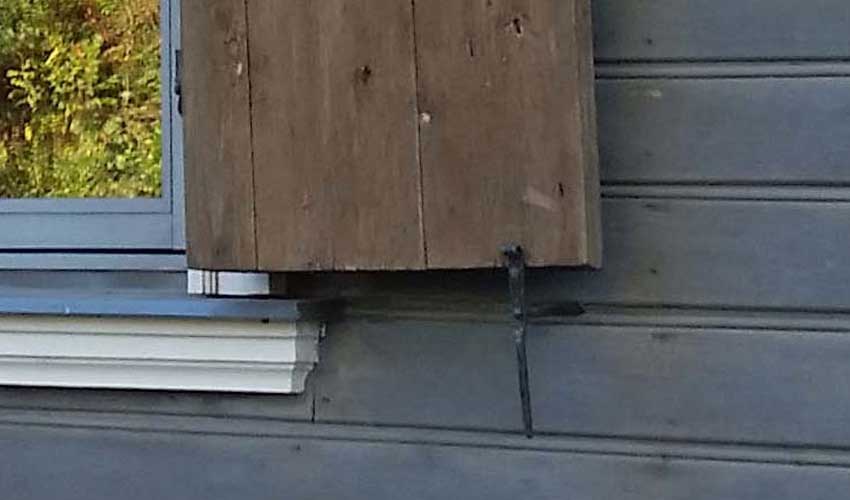 Shutter dog – To me this sounds like that stray dog looking for scraps, going from house to house. Don't mind him. He's just a shutter dog. Actually this is a tool used by houses everyday.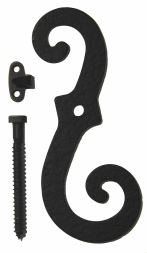 Functional exterior window shutters – meaning they can be swung shut to protect the windows – are held open during pleasant weather by pieces of wrought-iron or cast-iron. These iron pieces are called shutter dogs. They are mounted to the house or window sill and pivot to allow the shutters to close.
Shutter dogs are often decorative. That is, they are mounted on inoperable shutters. They are there merely to mimic the look of the functioning ones. But shutter dogs are often decorative in an artistic sense as well. They come in many shapes and sizes. It seems the most popular design is the "S" shaped shutter dog.
More Language of Architecture Topics