Wood flooring in Older Homes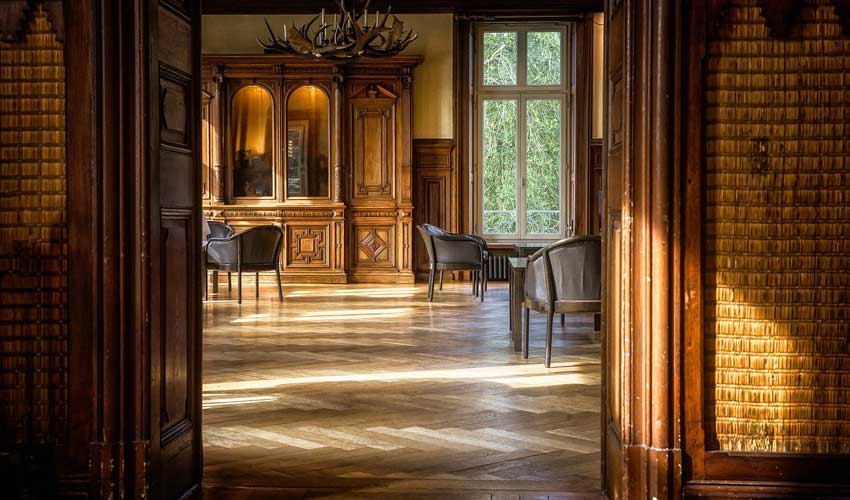 Renovating an old house can have its challenges, but it can be very rewarding. In many cases, the usual rules about the way to do things is not always the best solution. One thing I have learned is that when it comes to old houses is there really are no set "rules".
A reader sent me a question about laying flooring in a house she described as being an "antique" home with low ceiling and dark beams. The home was originally built in 1720 with some of the foundations dating from 1680. That certainly counts as "old." They had already replaced old, rotted beams and installed new joists. The concern was which direction to lay the flooring. They were using random width white oak. She lamented to me, "In trying to achieve a simple, serene and harmonious framework, I have been frustrated that I could not make our old house pull off every new trick. But it's a privilege to have the opportunity to put our stamp on a piece of history." I applaud her attitude and her desire to do a good deed for an old building.
I answered her saying she should look to her old house for the solutions. It would "tell" her the answer. Here's how. In old houses, the floor boards would have been installed directly on the structural beams of the floors. There would have been no subflooring of any kind. No plywood, OSB board, or even diagonal subflooring. Without subflooring, the planks of the wood floor can only be installed perpendicular (at 90 degree angles) to the beams, simply to hold them up. There would have been no other choice. Additionally, the beams on one floor would have run in the same direction on both floors. For efficient use of precious lumber, and for greater strength, the beams would almost always go the shorter direction across the room, thus causing the floor boards to run the long direction in the rooms.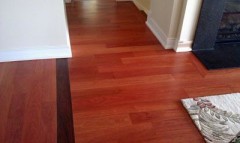 Here is another tip that might help with flooring direction. I often install a flush threshold of flooring in doorways. These would be made of planks with a width that matches the wall thickness. These flush thresholds provide the opportunity to change flooring direction comfortably if needed. In newer houses I often use a different species of wood for these so as to make them stand out a bit. But in an old "antique" house, you might want to use the same species of wood, but a solid board that is extra wide so it matches the wall thickness. It will make a subtle, but elegant transition.
I think the best advice for working with a very old house is to find the solution that is the most practical. That is the way the original builders of the house would have approached everything. What we see as decorative now was often the most practical way of building at the time.
More Home Remodeling Topics