My White Oak Floor Is Yellow!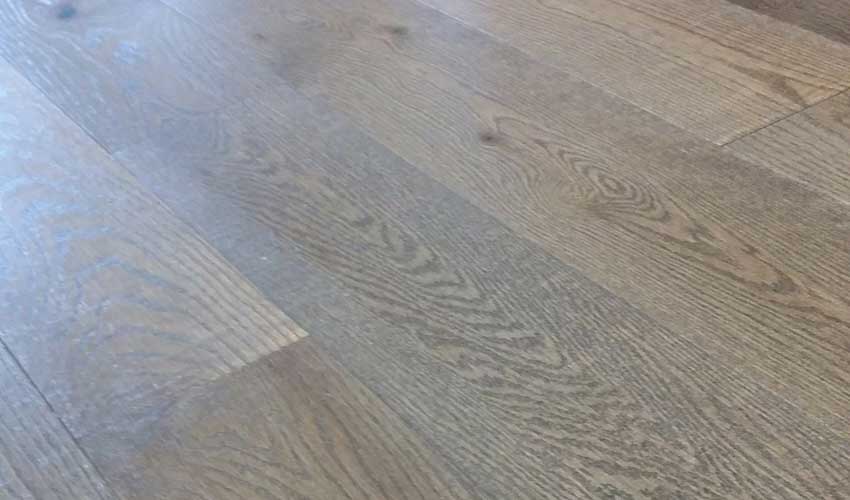 I received this question today and I thought others might be facing the same dilemma:
My husband and I just bought a house built in the early 60's and it has the original white oak floors that have the aged yellow/orange look. I'm getting used to them, I think! I don't know what color to paint the walls that will compliment the floors. I plan to invest in traditional wool area rugs with golds, greens, navy, and rusts colors. I prefer lighter colors for walls but can't seem to select one that doesn't look so yellow. Thank you in advance for any suggestions.
Here's my answer:
The yellow/orange color you see in the white oak floors is probably not the wood that has turned this color. It is probably the polyurethane finish. Oil-based polyurethanes yellow considerably over time. If you wish to get rid of the yellow, you could simply have them refinished. When the polyurethane is sanded off, the underlying wood will look like new and be the original white oak color. We did this in a house we bought in Wilmington, Delaware many years ago. The house had been built in 1918 and the floors were very yellow and had black spots, too. Once they were refinished, they looked brand new and wonderful.
A new oil-based poly will yellow a little, but not nearly as yellow as one that is many, many years old. And newer polyurethanes tend to be more color stable than those from some years ago. If you want to totally avoid yellowing in the future, you could use a water-based polyurethane finish. The water based finish will not yellow and is a little more durable than even the tough oil-base polyurethane, but some people feel it leaves the floor looking flat and a bit lifeless.
For the wall colors, you might want to consider picking up the other colors in the rugs, but in pale tones. A very pale green, with even a slight grey cast and not yellowish, can be a very handsome color and is in style these days.
To learn more about polyurethane finishes, you might want to visit www.minwax.com. they are a long-time manufacturer of high quality floor finishes of all types. Their website is full of tips, advice, and product information.
More Home Remodeling Topics