Help! My Ceiling Is Too High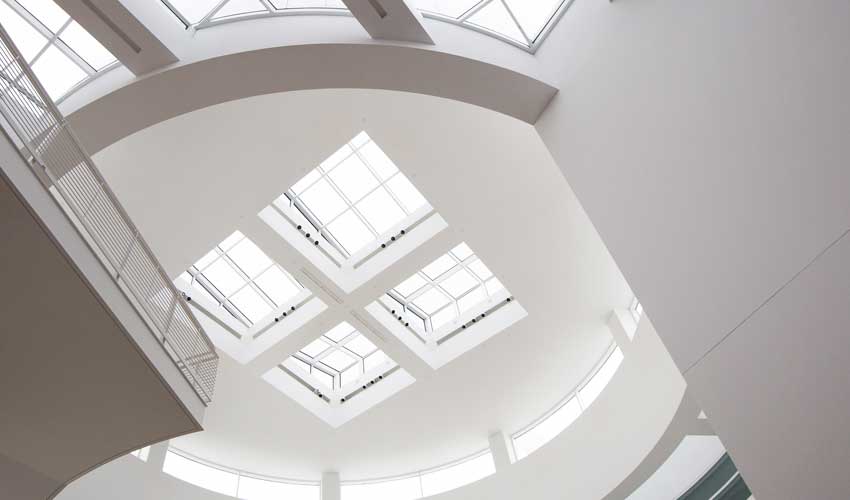 Here's an interesting question I got the other day. It seems this person had a very tall ceiling in a small room. This produces the "elevator shaft" effect and can make a small room, like a bathroom, feel out of proportion.
"Curious what you might recommend for a tall (10 ft) loft bathroom to make the room feel a bit less huge and uncomfortable. Unfortunately, I can't frame down the ceiling because of a building sprinkler system. Thanks! Steven"
In the years before air conditioning, especially in warmer climates, rooms often had high ceilings to let the heat rise and make the rooms feel more comfortable in the summer months. These days, high end houses often have high ceilings.
We often deal with the "too high" ceiling in small rooms by simply framing down a lower ceiling just in those spaces. But Steven can't do that because of the sprinkler. So I suggested that he employ an architectural trick from days gone by.
Here was my suggestion to him. Install a cornice (a piece of crown molding with a solid top, like a plate rail) at the height you would like the ceiling to be. That might be eight foot high if the bathroom is not large. If there is any crown molding where the wall meets the ten foot high ceiling, remove that.
Then paint the wall color only up to the cornice. Paint the cornice the trim color. And paint the wall above the cornice and the ceiling all the ceiling color, presumably ceiling white. You will trick the eye into thinking the room stops at the cornice height because the top part of the wall will blend in with the ceiling. The room will magically feel better proportioned.
Let me know how this turns out.
More Home Remodeling Topics