How to Make Your House Your Home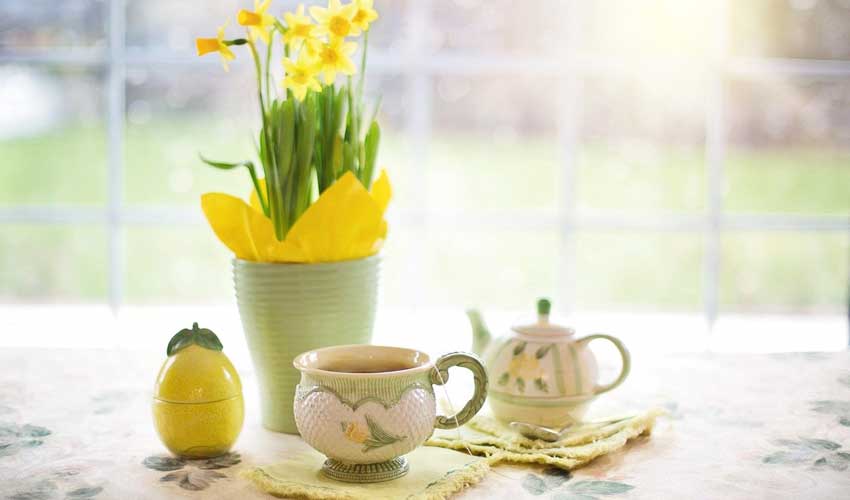 Recently, a client of mine sent me this nice photograph. Her note simply said, "The beauty of the sun in my kitchen."
This photo and note pleased me more than I can describe. She and I had been working hard to design a large home that denied its size and felt small and cottage-like. An architectural design goal that involves feelings is hard to describe in words. It does not tell you how big the windows should be or what room connects to another. It is merely an impression and a sense. But if somehow you can capture the feeling you're after and the house expresses it when you live there, you have accomplished a wonderful thing.
What's important in her note to me is that she is not telling me how beautiful her kitchen is. She is not sending me a photo of the entire room, or even a part of it. All that is shown is the bottom of a cabinet door, some tulips, and the sun and shadows on the cabinet. But it was that image that caught her eye and expressed how she felt in her kitchen and her house. What's important about her note is that when I got it and the photo, I knew we had done what we set out to do. We achieved our intangible, emotional goal.
I'm an advocate of writing out a program, or a list of goals, needs and requirements before beginning to design your new house or plan your remodeling. The word "program" may not be familiar to you when used in this context. But that's what architects call your "wish list" for your home. In it, you would list out the rooms you want, the approximate sizes of the rooms, their characteristics, and their relationship to other rooms. The program would describe such things as how open and connected your great room might be to the kitchen. Do you want your dining room to have the ability to expand to accommodate an extended table for Thanksgiving dinner? Do you need extra space in your garage for a workbench? Your program would include notes about the exterior appearance of your house. What is its style? Does it present itself to the street or should it be hidden in the woods?
But don't stop with the physical appearance you would like for your home. Your program must also describe the intangible feeling you want in your house. It will be hard to write out in words, but you need to try. Then when you are designing your house, ask yourself if what you are creating will fulfill not only the physical requirements in your program, ask if it achieves the intangible and emotional goals you have set. It will be worth the effort in the end.
More Whole House Design Topics