Two Things You Need To Know Before You Buy LED Lights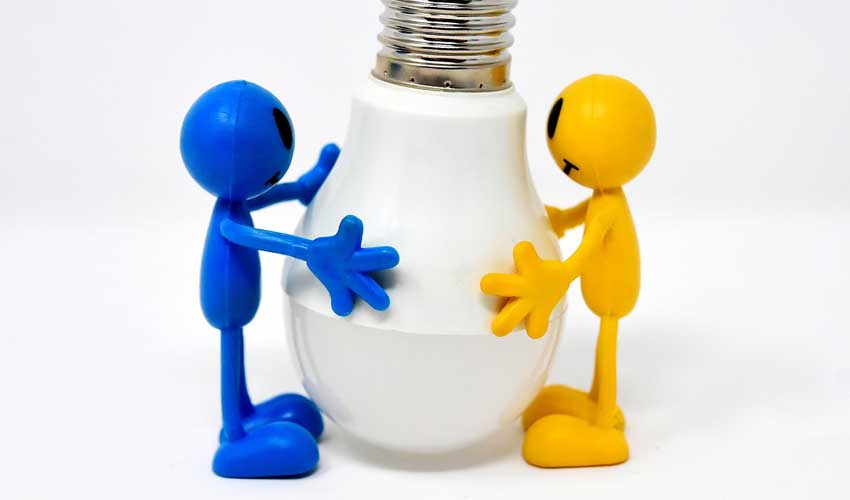 LED lights are an alternative to the traditional light bulb, but you need to know about two keys to be able to select the right bulb.
In our newspaper the other day, we had an article where the headline is "Switch to LED bulbs catches on." It is about time that that happened. Here are some pictures of the competitive bulbs. One is the Compact Fluorescent Light, also known as a "Curly Fry" light because it has a spiral shape. These lights are usually uncomfortable for people; they have a type of light that takes a while to warm up. They are very energy efficient, but they are not necessarily the best lights. An LED, which is short for Light Emitting Diodes, can produce a nice white light, and they are relatively new on the market. They are kind of costly, but in the long run they pay for themselves. But, there are a couple of key things you need to know before you go out to buy them.
You may think of LED lights emitting a garish blue, harsh light. Well it doesn't have to be that way. The newer lights are far better. A typical incandescent light actually shows a light that is much more yellow than the sun. This is what we are all accustomed to and we feel comfortable in a room that is lit by these. You want to get an LED light that gives you the same color in the light.
You will notice that this LED light looks yellow when it is turned off, but when it is turned on, it will shine white. The advantage that this LED bulb has is that it uses far less electricity than the typical incandescent light and it does not produce as much heat. So, in the summer time the air conditioning load for your house is greatly reduced. And, this light will last a long, long time.
There are two things that you need to look for when you go to purchase an LED light.
On the back of the box there are some facts that you need to pay attention to. It estimated that if you use this light for 3 hours a day on average, it will last 22 years. The added cost of the original purchase would pay for itself since you would not have to replace the bulb as frequently.
The first thing I want you to look for when you go to buy these is this scale called "Light Appearance". It has a number, on this one it is 2700K, and that indicates that it is a "warm" light. The "K" stands Kelvin is the measurement of the color temperature on the Kelvin scale. The higher the number on the scale, the cooler the color of the light that is emitted. A cooler light is bluer, but we are more comfortable with a warmer, more yellow light indoors.
You are going to want to look for a Light appearance number that is between 2700-3000K which is the equivalent of incandescent light. If you find some that are on the cooler side, they may be up to 5000 K, and you won't like those!
There is another factor to consider when buying an LED light, It shows a temperature gradient. This particular light is a little on the whiter side than I suggest, but there is another factor that is listed here called the CRI, which stands for Color Rendering Index. The CRI is a scale of 0-100… you will want the CRI to be above 80. It is an indication of the range of colors that will be emitted by the light. If it doesn't produce enough yellow for instance, things that are yellow or tan in your room are not going to look the right color, they will tend to look grey! So you want to find a CRI, a color rendering index, of 80 or above most are around 84 and are acceptable, if you can find a bulb higher than that, even better.
So, those are the two key things that you need to know about when you go to select LED lights. You want to look for the color temperature, somewhere between 2700 and 3000 K, nothing higher than that, and you want the CRI, the color rendering index, to be between 80 and 100. (most are in the 80's). If it is less than that, or if the CRI is not noted, you might want to pass on that one, and find another brand.
Good Luck Shopping, LEDs are the way of the future, they are exceptional lights. They will save you money in the long run, and you won't be changing those bulbs as often.
A video version of this blog is available on my You Tube Channel.
More Building Materials Topics