Newel – Our Word of the Week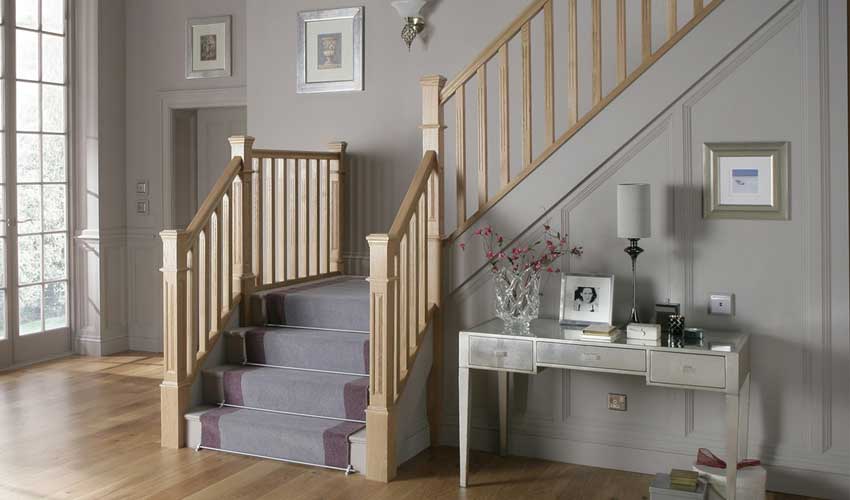 Newel, or Newel Post – a newel, or newel post is the post at the bottom of a flight of stairs, or at turning points in the stair. A newel supports the handrail. It's usually larger and more detailed than the other posts (balusters) that make up the handrail support system. The newel post is where the handrail starts when you're heading up the stairs – or it's where the handrail ends if you're coming down. The style of a newel post can emphasize the overall architectural style of the house and is an important decorative element in the house.
Newels serve an important structural function. They are the strength of the railing. Unlike the balusters that are lightly anchored to the stair treads, newels are anchored deeply into the frame of the stairs. They not only look like the right way to anchor a railing, they actually are the anchors of the railing.
Here's something most people, including architects, don't know. In the case of a spiral staircase, the center pole that the stairs wrap around is also called a newel.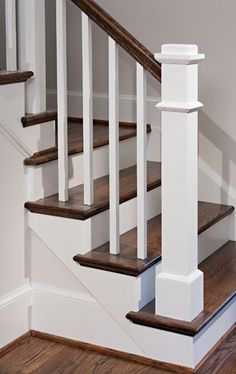 More Language of Architecture Topics