Kitchen Design – The Big Boxes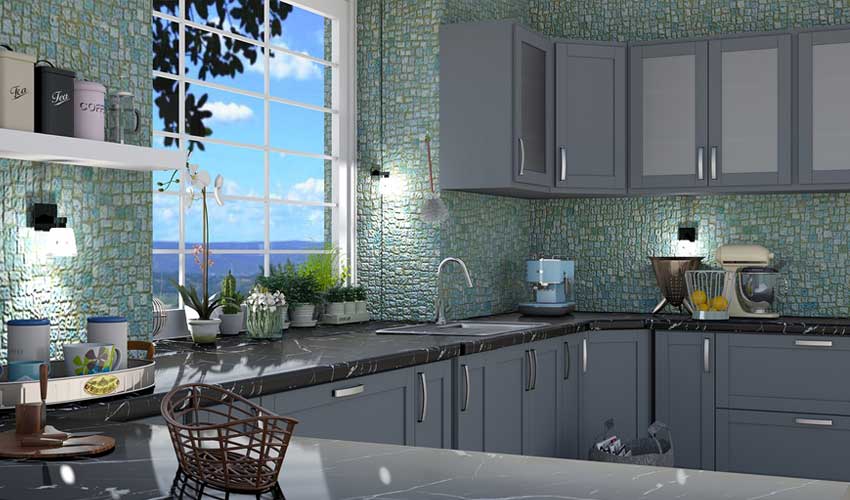 There are lots of books about kitchen design that are full of many useful tips. But sometimes, the essentials of laying out a kitchen are overlooked. Here's one i like to point out to my clients.
I like to think of the kitchen not so much in terms of work triangles, but in terms of what the usual pieces look like and how much space they take up. There are the appliances, the countertops, the cabinets, etc. But each of the "pieces" has unique characteristics. Two of the appliances, the refrigerator and the wall ovens, are what I call the "Big Boxes." Sometimes a freezer might be included in this category, too.
I call them the Big Boxes because they are taller than the countertop and just as deep or deeper than the countertop. Typical upper cabinets are 12″ deep, but even a refrigerator, like a Sub Zero, is 24″ deep. Wall ovens are also 24″ deep. Because of this bulky depth and their height of six feet or more, the Big Boxes interrupt any flow or continuity in the work area. Any work surfaces that are located on the opposite side of the big boxes from the primary work area will feel like thay are separated from the kitchen. So I like to lay out kitchens with the Big Boxes on the ends of the countertop and cabinet arrangements, making them sort of like bookends tot he entire layout.
More Kitchen Design Topics