Iron Railings Versus Wood Railings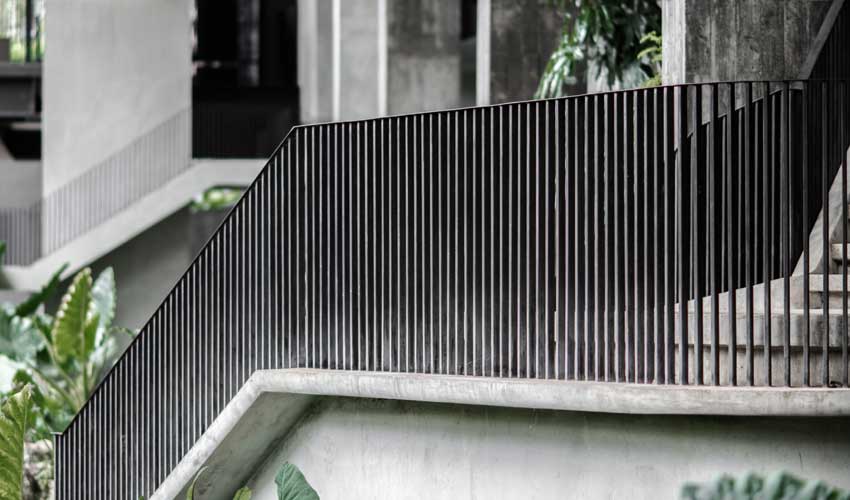 I'm often asked about what kind of exterior railings are best, wooden or metal. Like most questions, the answer depends on what your objectives are.
If you are simply looking for the least expensive railing, then wood is the answer. Most any carpenter can build it and wood is considerably cheaper than metal. Wood might also be your preference if you are looking to create a house in a particular style where wood railings are a key component. But two shortcomings of wood railings are that they require maintenance and they can block the view through them.
There are alternatives to wood that give the look of wood without the maintenance, PVC being one of them. But wood or wood substitutes are thick. there is no way to get the necessary strength a railing needs with a slender piece of wood. Slenderness increases the likelihood of warpage, too. The thickness of wood can often make a wooden railing seem more of a fence than a railing. It is a visually heavy component.
Metal railings, while more costly, can be nearly maintenance-free, if they are powder-coated initially, and the parts of the railing, balusters, posts, and rails, can be quite thin, allowing a view through, while still being strong enough to provide the required safety a railing must provide. They are the perfect solution for decks and balconies where a great view needs to be captured.