A Better Window above a Kitchen Sink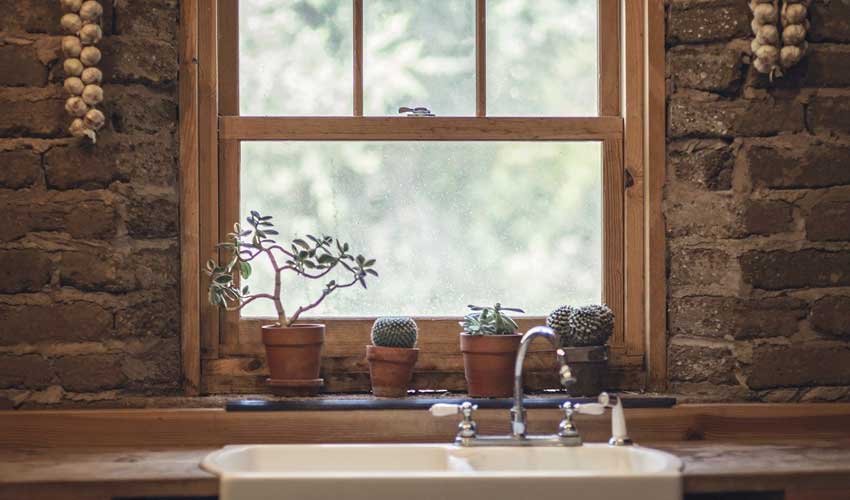 Nearly everyone likes to have a window above their kitchen sink. Standing and washing dishes is not most folks' idea of a pleasant chore. But the chore becomes more pleasant if, instead of staring at a blank wall, you can look out through a window.
The usual and customary way of placing a window in the wall behind the sink is to set it at a height where the sill of the window is six inches or more above the countertop. This is done so the window above the sink does not have to be as accurately positioned relative to the countertop. And it also gives room for the standard four inch tall backsplash to run by. But I feel that this high window sill arrangement compromises the benefits of having a window above the sink. What I do is to use a taller window so that I can get the window sill down very close to the countertop.
You'd be surprised how much this slight adjustment improves the view out through your window above the sink, especially for people who are not tall. The countertop becomes an extended sill for the window, so to speak, and provides a place to put plants without having to worry about damaging the painted wood that a typical window sill would be made of.
This tip applies to new construction and remodeling. Depending on the exterior material on your house, changing out the existing window for a taller window might be fairly easy. If you want to improve the view from the kitchen, don't make the mistake of installing a window that is too short.
More Kitchen Design Topics