A Warm Garage In Cold Climates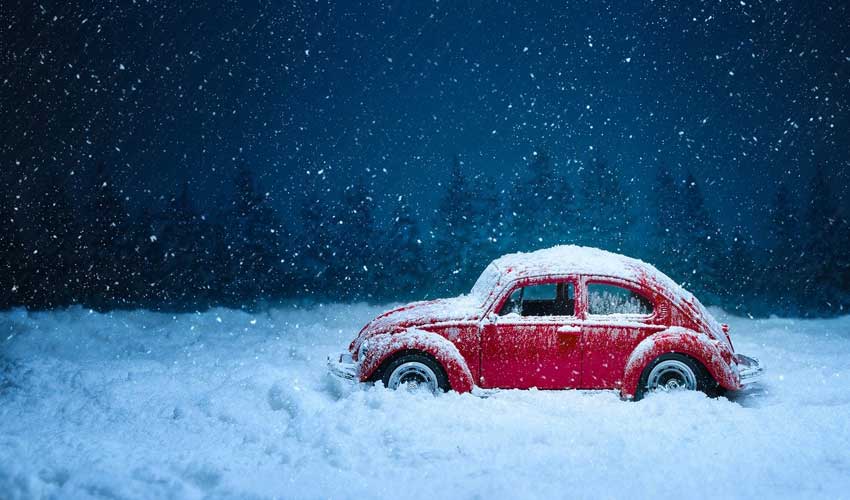 Spring has finally arrived, even in the frigid north. The hardships of winter are over. But winter will return before you know it. You might want to think about making next winter a bit easier to handle. Those of you who endure long, cold winters know the challenge of dealing with cold and frozen cars. A garage is a necessity and not a luxury if you live where snow and ice cover your car every morning. In the very cold places in this world, your garage will keep the snow and ice off your car, but it won't solve the problem of freezing temperatures. On those very cold mornings, it will still take your car some time to warm up before the heater starts to be effective. And a frigid garage does not make a very good workshop.
If you want your northern garage to be more useful in winter and if you want to treat yourself to a comfortable morning experience as you head off to work, you might want to install a garage heater. Here's a photo of a Hot Dawg unit we recently installed in a garage in Wisconsin.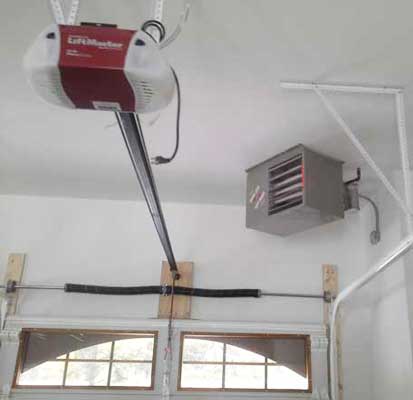 To make sure your garage heater runs as efficiently as possible, you will want to insulate the walls and ceiling of your garage. Think of it as another room in your house. Caulk any cracks and make sure any windows are properly weatherstripped. You will also want to have insulated garage doors with properly installed weatherstripping. Even though you may only want to keep your garage at forty-five or fifty degrees, that is still a lot warmer than the outside air in the dead of winter. So insulating your garage and keeping it tight are very important.
If you use part of your garage as a workshop, you can crank up your garage heater during those times and turn back the thermostat when you don't need the extra heat. Any shade-tree mechanic would love the luxury of being able to work on his car in the middle of January without getting frostbitten fingers.
If you live where winter is very cold, a garage heater might be the perfect Christmas present that keeps on giving all winter long.
More Garage Design Topics