Creating a Correct Home Theater Seating Layout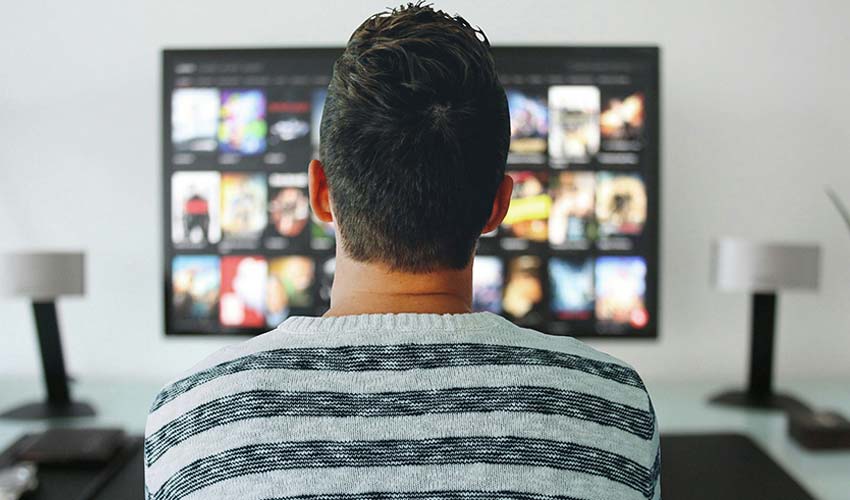 A well-designed home theater seating layout will give you the very best movie watching experience. There are some basic rules you should follow. These rules are not difficult to follow, but they are critically important, no matter what your room size or budget, if you want your home theater to work as well as possible.
We explained these design "rules" in our article, Home Theater Design Plans. I suggest you read those first or reread them to refresh your memory. The viewing angles and the maximum and minimum viewing distances should be the determining factors for your home theater seating plan. You want your viewers to be sitting within the optimal viewing area.
Your room size will determine the best screen size for your home theater. Or if you are building a new room in a new house or within an existing house, you may have a screen size in mind and/or a number of viewers you would want to accommodate. In that case you will want to size the room to match the chosen screen size and number of viewers.
Here are a few home theater rooms of various sizes and screen sizes to help you with your planning. By the way, the seating shown in these plans is the larger, reclining "easy-chair" type of home theater seating. The dashed lines in front of and behind the seats indicates where the seat will be when fully reclined. If you choose smaller seats, you will be able to fit more seats within the optimal viewing area.
12′ x 15′ Home Theater with Five Seats

14′ x 18′ Home Theater with Seven Seats

16′ x 20′ Home Theater with Nine Seats

16′ x 24′ Home Theater with Fourteen Seats
Note: the second and third row seats are shown as non-reclining.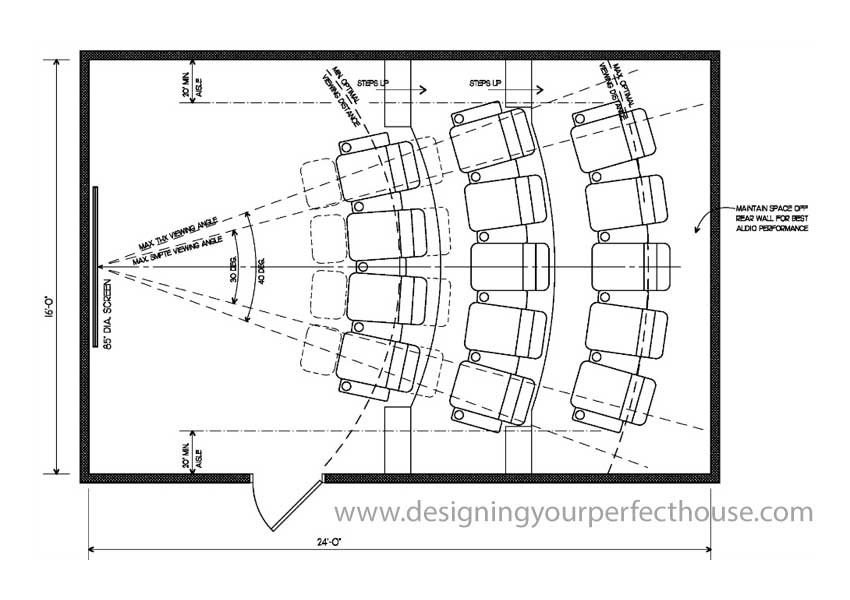 I hope these home theater seating layout drawings are helpful in planning your home theater. Just remember to allow space on the sides and the rear of the seating to optimize the audio performance. Placing seats right up against the rear or side walls will affect how the bass audio sounds in those seats. You need room for the sound to bounce off the walls a bit.
More Home Theatre Design Topics