Size Your Two Car Garage Properly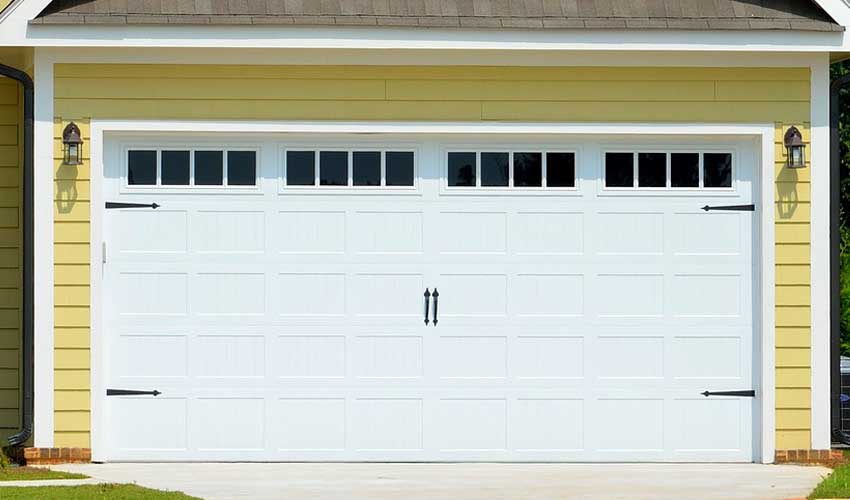 I wish I had a dollar for every two-car garage I've seen that is too small. I would be a wealthy man. Most development houses have garages that are so small, you have to ask your passengers to get out of the car before you pull in. Otherwise they would be trapped in the car for the night. There just is not enough room between the car and the side wall to let the car door open.
Builders often skimp on the size of a two-car garage to save a few dollars. Many homebuyers don't recognize the problem until it's too late. Most people measure the rooms in a house they are considering buying to make sure the furniture will fit. But have you ever tested out the garage by pulling your car into it? I didn't think so. No one does that. So to save you some grief, let me give you some recommendations.
A standard double wide garage door is 16 feet wide. But you can by them in narrower sizes or up to 20 feet wide. I recommend the 18 foot width when possible. This gives a bit more room between your cars when they are parked in the garage. There is less dinging that way. But let's assume you're okay with the 16 foot wide door. You should try to get at least two and a half more feet of width from the outer edge of the door to the wall on both sides so you can easily get in and out of the car, even with shelves, rakes, bikes, etc. stored along the side wall of the garage. This would mean that your garage needs to be 21 feet wide inside. I get that by adding the 16 foot door with 2'-6" on the right and 2'-6" on the left.
If you go with my recommended 18 foot wide door, your garage should be 23 feet wide inside. If you choose to have two single-width doors, you'll need another foot or so in width.
What about the depth of the garage? A typical full-sized automobile, like a Toyota Camry, for instance, is 15'-10" long. A typical minivan, like a Dodge Caravan, is 16'-11" long. Surprisingly, an SUV, like a Jeep Grand Cherokee, is only an inch longer than the Camry at 15'-11" long. So if you allow a clearance at the back of the garage so the garage door won't hit the back bumper and if you want to be able to walk by the front of the car, you will need a garage that is at least 20 feet deep. I consider that a minimum. But most of us have more stuff in our garages than just the car. I recommend making the garage 23 feet deep so you have room for a work bench, bikes, and things like that.
Now be sure to measure the size of that two-car garage before you buy or buy your next house.
More Garage Design Topics