Granite Countertops Help with Resale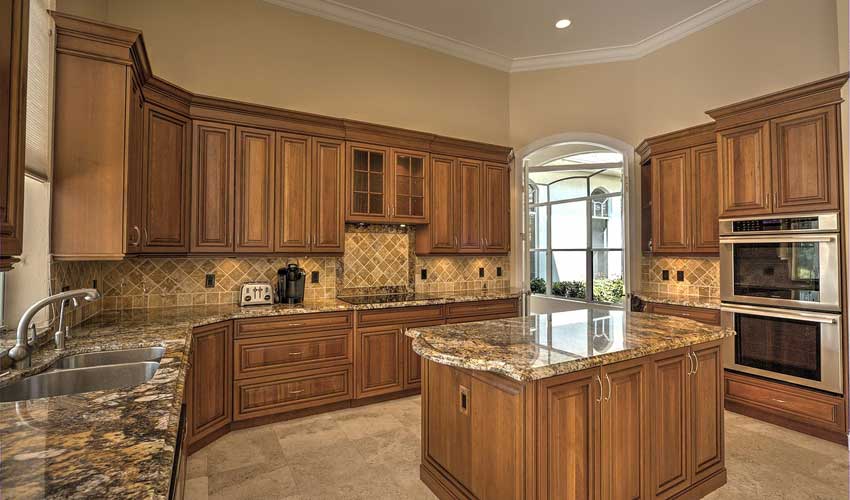 Do granite countertops add resale value to your home? Like many home improvements, granite countertops may not pay you back "dollar for dollar." But they will certainly help present your house as an up-to-date, well cared for home. And that will help you sell your house more quickly.
Selling a house without granite in the kitchen is like trying to sell a car without air conditioning.
There is a long list of improvements your realtor might advise you to make to help sell your house more quickly and to sell it for the highest price. Painting, replacing the roof, and replacing the carpet are the most common suggestions. These are the items that show wear and you'll want your house to be able to compete with new construction in the marketplace. But other features that are currently hot in the housing market may turn out to be trends and not at all popular when you ultimately sell your house. Kitchen cabinet colors, hardware styles and colors, etc. come and go with the whims of fashion. Don't build or remodel your new house based on trends. Base it on what you truly like and need. Your list of priorities should be different from the resale list. It should be your wishlist that balances your tastes, needs, and budget. And be sure to separate substance from style.
When you are building or remodeling Your Perfect House, the list of possible upgrades seems to be endless. Maybe your house should have professional kitchen appliances like a Sub-Zero refrigerator and a Wolf cooktop. How about a steam unit in the shower? Frameless shower doors are a possibility. The future buyer of your "dream house" might expect more elaborate details in the tile work. I could keep going and list many more ways to "upgrade" your new home. But my point here is that you should avoid building your house for the "other guy." Your primary goal should not be to make your house easier to sell. Your goal should be to make your house easier to live in. It should be Your Perfect House, not the other guy's perfect house.
Of course, you need to keep resale in the back of your mind. You wouldn't want to build or remodel your house into a white elephant. Extremely unique features can be a market hindrance. But, unless you plan to be in your new house for only a short time, don't choose things for your new house solely based on improving the resale value. Make your selections based on what YOU want and need. Make your house Your Perfect House.
More Kitchen Design Topics