Designing Food Pantry Shelves in Your Kitchen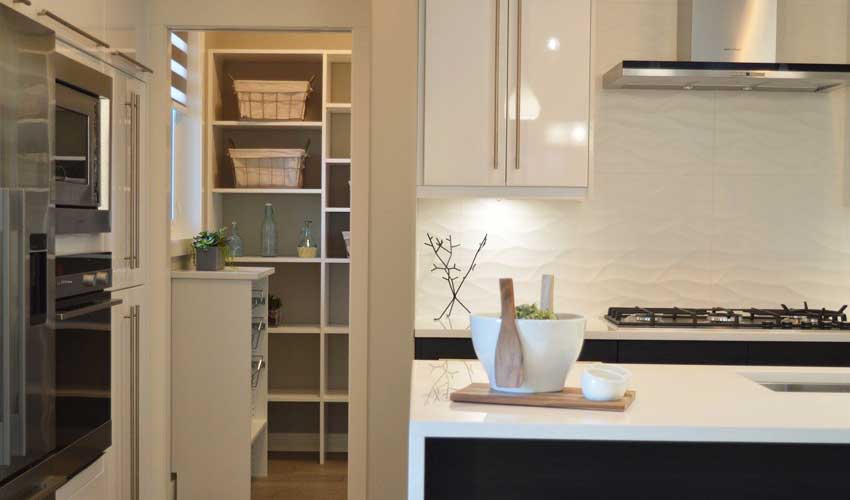 Have you given much thought to the shelves in your food pantry?
I have a client who recently moved in to her new home. While chatting with her today, one of the items she mentioned as being particularly thoughtful in the design were the shelves in her food pantry. I was happy to hear her other comments about the livability of the entire design of the house, but I was struck that even a small item like pantry shelves held a high value in how the house felt and the overall comfort of living in it.
Her point was that the decision we made to make the pantry shelves shallow was ideal. The distance from the front edge to the back edge is only about twelve inches. Because cans and boxes of food are not very big, had we made the shelves deeper, small items would eventually get pushed to the back of the shelves and become hidden behind other items. Shallow shelves let the cans and boxes show as if "on display" and make it much easier to find what you want. A few deeper shelves are also a good idea since you will also be storing larger items, such as six packs of soda and that giant bag of chips for watching the ball game. But most of the shelves should be shallow to give you the most benefit.
My client's comment points out that the little things add up to be large in importance when you are Designing Your Perfect House.
Click on the comment bar to tell us your story.
More Kitchen Design Topics